Comfort & Handling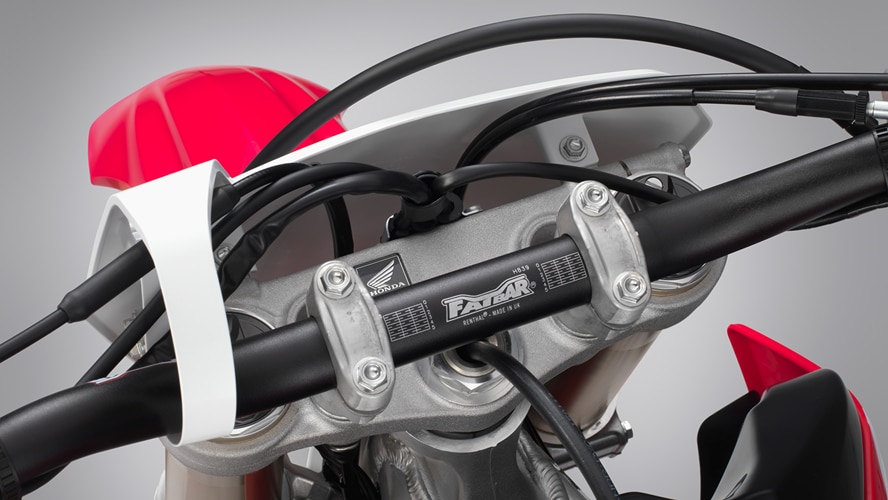 New Renthal "Fatbar"

The new aluminum Renthal® Fatbar® features a new bend too. The old Honda "CR" bend was legendary for getting it right, and this new fat bar is even better. It's the new standard of excellence—you're gonna love it!
Flat Seat/Tank Junction

The CRF450RX features a flat seat/tank junction, including a titanium fuel tank. The superior ergonomics make it easier to move forward and back on the bike, increasing your control.
New Black Rims

They may not help you go faster, but the new black DID® rims this year sure look good.
Sidestand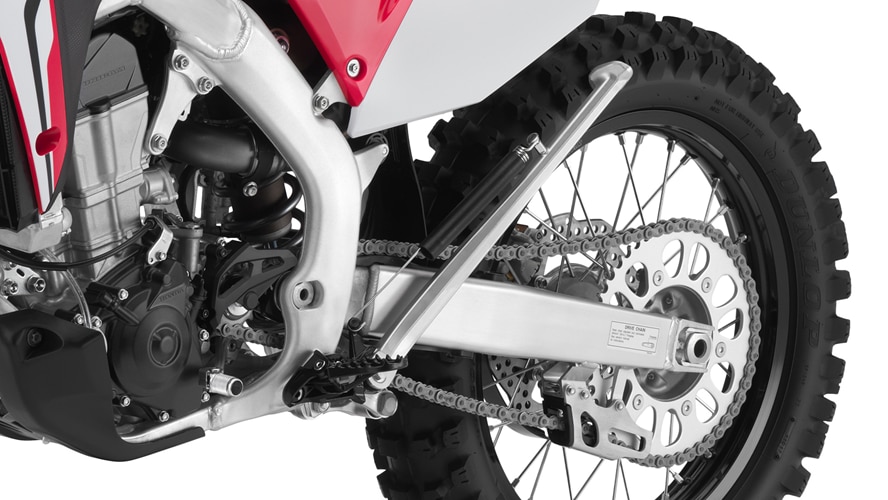 Real enduro bikes need a sidestand, and we've given the CRF450RX a great one. Tucked up high and out of the way, this forged alloy piece is just another example of how the CRF450RX gets it right.
Showa Spring Fork
The 49 mm Showa fork is specially tuned just for the CRF450RX, and features a conventional spring design that helps increase the CRF450RX's front-suspension precision, handling and feel.
Next-Generation Aluminum Frame
The CRF450RX's Next-Gen twin spar aluminum frame positions the rear shock's mounting point lower, opening up the airbox area and contributing to a lower center of gravity for more holeshots. The frame geometry also helps improve traction, feeling and steering precision
New Swingarm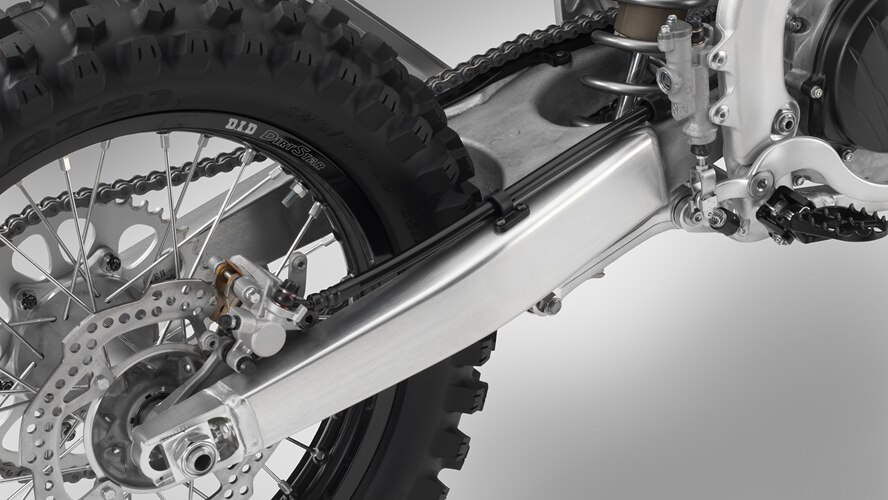 We've changed the way we build the CRF450RX's swingarm this year, fine-tuning the flex to work with the new chassis and give you better rear traction and cornering precision.
New Frame Members
We've stiffened up the CRF450RX's chassis to work better with the new swingarm. At the same time, we took some rigidity out of the rear subframe, to help maintain the bike's overall balance and feel.
Twin-Muffler Exhaust System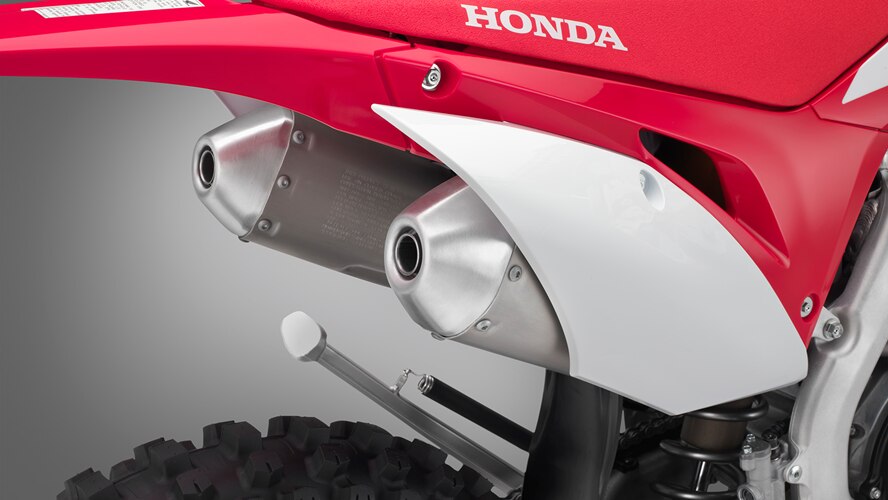 The CRF450RX's dual exhaust system is light, compact, and positioned close and low in the frame to take weight off the rear end and bring more mass to the bike's center for improved handling. It also allows for more air flow, and that equals added power.